Skip to Content
Expect Nothing Less Than the Best from Roof-M-All
Our licensed and insured professionals dedicate themselves to quality craftmanship and expert roofing for residential homes and commercial offices. Roof-M-All only works with the industry's most high-quality materials. With this pairing, we ensure your materials and installation are of the highest quality! From start to finish, our team will educate you on the necessary steps to ensure one-time quality work. Once the job is complete, we will perform a detailed walk through inspection to ensure 100% Customer Satisfaction Guarantee! Give us a call today and begin our roof services with a free estimate.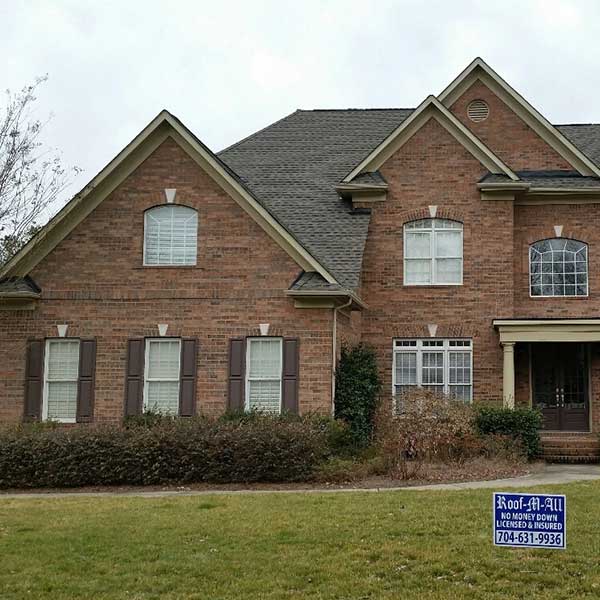 The Roof-M-All Process
Our roof services begin with a simple call. Once you reach out to our expert team, we send out a member to perform a full inspection of your roof to find all the damage and the severity. By doing this, we can better assess what roof services are needed and how we should proceed. If you are looking for a completely new roof, we will go over all the available options. Not every house is created equal, and there are some better suited than others for certain materials. With our assistance, you will have a new roof in no time with a higher energy efficiency rating to save money each month on your bills. Before we begin any work, we will prepare your home for our roof services. If you have a pool, we get it covered. If there are any amenities in either your front or backyard, they get protected. We treat your home like it was our own. Finally, after we have finished with all roof services, we send a sales associate to inspect for any damage or mess left behind to ensure the project's completion.
No Money Down Until We Finish
No matter your project's budget, we don't require you to put any money down before we start our roof services. You won't give us a single cent until our associate has completed their walkthrough to let us know the job is finished. You can also expect us to help with financing if necessary through Greensky. We have even helped some customers with up to 100% of the cost.
Contact Us for a Roofing Estimate Today!