Skip to Content
Trust Roof-M-All for High-Quality Shingles
Roof shingles are the outermost layer of your roof and protect it from the many different weather conditions we see throughout the year in Charlotte and surrounding areas. When you need help repairing, replacing, and patching your roof with the highest quality shingles in the industry, call on Roof-M-All. Our team has over 55 years of experience helping homeowners protect their loved ones with expert roof services.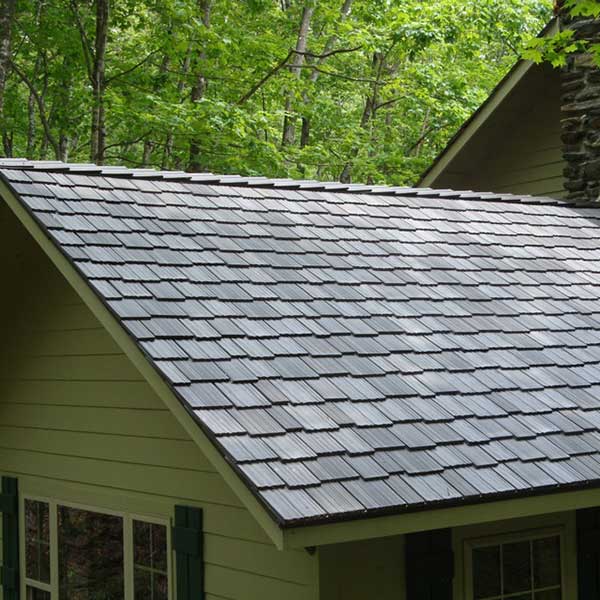 Types of Shingles Available for Charlotte and Surrounding Area Roofs
There are three types of shingles to choose from when looking to replace your old roof or when building your home. Roof-M-All will help you choose the best option to meet your design, budget, and energy efficiency needs. In many cases we will upgrade your current underlayment to waterproof felt paper at little to no cost to you. We have listed the three types of roof shingles below to get you as educated as possible on your options and to not make you feel overwhelmed.
3-Tab Shingles
If you're looking for longevity and affordability, these are the shingles for you. While lightweight, they are built to hold up in the weather and with proper care, they can last up to 20 years before needing replacement. They may not have many color options, but the ones offered show beautifully on any house.
Architectural Shingles
Also referred to as dimensional shingles, this option is extremely durable and is the most popular type of shingle used today. They come in a variety of colors and textures to help meet your design needs and will last up to 50 years with proper maintenance. As opposed to the 3-tab shingles, architectural shingles have multi-layers, which allows them to do a better job of carrying water away from the home.
Designer Shingles
When you're looking for a more upscale and fashionable look, then you'll want us to use designer shingles on your home. They are constructed to look like natural cedar and slate shingles but are far superior when it comes to price. Not all homes are compatible so call us today for an inspection and free estimate!
100% Financing Available on All New Roof Installations
Our licensed and insured GAF Master Elite professional installers can get your new roof shingles installed with ease. To help with the budget side of the install, Roof-M-All offers 100% financing for all brand-new roofs. All of our roofs are backed by a 50 Year Warranty/Lifetime and 3 year labor warranty. As a Master Elite installer, we can offer our clients the opportunity to purchase GAF's Golden Pledge Warranty, a non-prorated 50-year material/25-year labor warranty backed by the manufacturer.
Contact Us for a Roofing Estimate Today!