Skip to Content
Rubber Roofing Installation from Roof-M-All
When you need a quick roofing installation, rubber roofing is the best choice to make. It is also budget-friendly for those who need it because of the reduced labor costs. You won't lose any quality though, because the licensed and insured team at Roof-M-All has you covered. We have helped residents for over 55 years and continue to perform high-quality roofing solutions. Give us a call today and receive your quick, free estimate for your new roof. We will also back up our installation services with a 100% Customer Satisfaction Guarantee.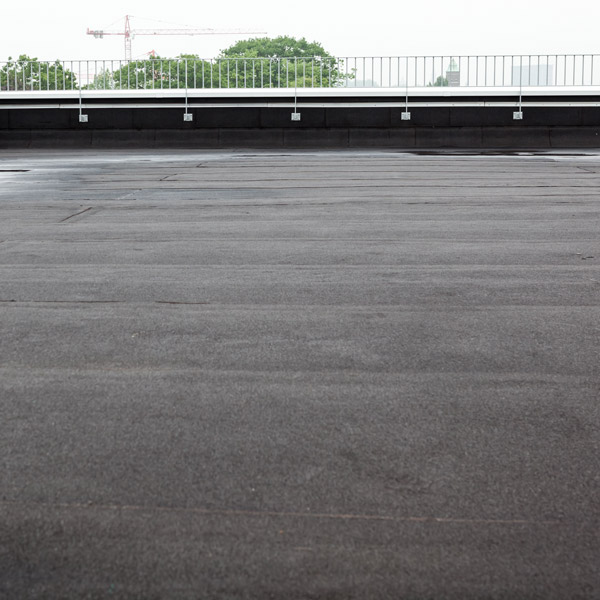 Benefits of Choosing Rubber Roofing
Rubber roofs offer homeowners in the Charlotte, NC area many different benefits. We create them using rubber, polymers, or even a combination of both depending on the job. These materials get created using recycled resources such as tires, sawdust, and slate dust making them more eco-friendly than other roofing materials. Below are some of the other benefits you can expect from Roof-M-All when installing your rubber roof.
Pliable
Thanks to the flexible nature of rubber, we can install it in places asphalt and metal roofing can't go. Getting more coverage adds to the other benefits presented by rubber roofs. We also don't have to use as much since we can spread it further helping you cut costs for your installation.
Waterproof
The single-ply membrane in rubber roofing keeps water out of your home, Charlotte is no stranger to heavy winds and if you need to evacuate you can expect your roof to be there once you return and reduce the amount of flooding to protect your home and valuables.
Energy-Efficient
Since we can get into those nooks and crannies in your roof, the rubber will also help keep your cold and warm air inside when setting the desired temperature. You can save money monthly and stay comfortable longer when you have Roof-M-All apply a rubber roof to your home.
Durable
Able to withstand damage from debris, you can expect this roofing material to last on your home for about 30-50 years before you need to call Roof-M-All to make replacements. Inclement weather is no match for your new rubber roof.
Where Do Rubber Roofs Work Best?
While rubber roofs are a great option, they do work better on homes with a flat or low slope. The rubber creates excellent seals to prevent pooling water from getting into your home. Asphalt and metal have difficulties when it comes to these types of scenarios. The pros at Roof-M-All will help you decide whether or not your roof should use rubber and explain all their pros and cons in greater detail.
Contact Us for a Roofing Estimate Today!